​
33 Reasons NOT to Start a MLM
(same reasons to not join a Start-up)
This is for those who like the IDEA of joining a start-up
company
(95% of which FAIL), but unfortunately never
seriously
ask themselves, or an attorney,
"What could possibly go wrong?"
Kevin Thompson is an MLM attorney, proud

husband, father of four and a founding member of Thompson Burton PLLC. Named as one of the top 25 most influential people in direct sales, Kevin Thompson has extensive experience to help entrepreneurs launch their businesses on secure legal footing. Recently featured on Bloomberg TV and several national publications, Thompson is a thought-leader in the industry.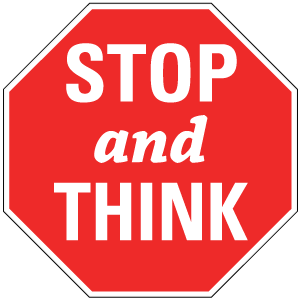 Enjoy this educational post written by Kevin Thompson, and THINK about these points before you ever consider joining a start-up company:
I
was speaking with a prospective client the other day about his
MLM Startup
and on his first question, he asked, "Are there any reasons why I should NOT start a network marketing business."
I thought it was a neat exercise. He was clearly testing me to see if I could be objective. After all, the MLM model is not a great fit for everyone.
See below for 33 reasons why the model might not be the best for YOU as a means of distributing your product or service. It's ok to launch with some of these challenges. But if the list stacks up high, exercise caution.
Product
1) Your margins are too low. It's hard to run a legal compensation plan with anemic margins.
2) Your
product is already a commodity
. There's an equivalent in the marketplace with mass distribution and lower price points. If the main driver leading people to buy your product is the financial opportunity, it'll lead to trouble.
3) You're solving a problem in the marketplace that you're not personally experiencing. While you might think it's a cool product, you don't really understand your target audience.
4) Your business is a "
Meatball Sundae
." Just because you like meatballs and you like ice cream, it's not a good idea to put the two together. While your product is interesting and the MLM component is interesting, it might not be a great idea to combine the two.
5) Your product is dangerous. The ingredients are so cutting edge, you have no idea of the long term consequences. After taking your pill, customers can't feel their fingers for three days.
6) Your product story is uninspiring. Unless your product has unique properties with unique benefits, your distributors will choose to stay home instead of building their business.
7) You don't own any
proprietary rights
to your product, leaving you vulnerable for rapid value erosion. If a competitor can knock off your product and sell an equivalent at half the price, it places your distributors in a bad situation to make sales.
8: You've got a nifty pay plan with no product to sell. In this scenario, since you're not really passionate selling a particular product, the focus will clearly be on the pay plan. It takes more than a token product to make a program legitimate. 9) You're inventing a new definition for "customer sale." Instead of requiring that your distributors purchase inventory they can either use or sell to customers in a month, you're going to require that they purchase product and give it all away and conveniently count those "gifts" as customer sales.
9) You're inventing a new definition for "customer sale." Instead of requiring that your distributors purchase inventory they can either use or sell to customers in a month, you're going to require that they purchase product and give it all away and conveniently count those "gifts" as customer sales.
Management
10) You have not agreed on equity terms with your partners. Your partner thinks he's getting 50% while you think he's only worth 1%. Get on the same page early.
11) You're an army of one. You need help! Do you really plan on handling compliance, product development, marketing, customer support, media inquiries, logistics and accounting? There are easier ways to kill yourself.
12) You gave your younger brother an executive role in the company, despite the fact that he's been unemployed for over five years and lives with mom.
13) You and your partners lack a good understanding of the MLM industry. While you're intrigued with the concept, you've never worked at an MLM and/or built a sales force with an MLM pay plan. If you all are not part of the tribe, it's going to be hard to attract top talent. The old adage is true: "Dig your well before you're thirsty."
14) Your executive team is not "all in." They're still working their day jobs, making it very difficult to do the massive work necessary to build a large company. This can be cured with adequate funding to account for small salaries.
15) You don't want to be the "face" of the business. You want to be the "person behind the curtain," creating the system and sipping on fruit drinks in Costa Rica while your distributors do the work. The field needs more than a product to sell, they need a leader to follow. It's got to be you.
16) You cut a deal with a distributor that promised to deliver 5,000 new enrollees in the first 90 days of the business. He got equity before the launch with no vesting schedule and no restrictions. On day 91, he brought in 3 people, including himself. He still owns a piece of your business...forever. This can cause problems in future rounds of fundraising. 16) You always wanted to be a world traveler. Instead of stabilizing your business operations in North America, you're flipping the switch and opening up shop in all countries before honoring the formalities of doing business in those regions. This leads to a substantial increase in risk.
Resources
17) You lack adequate funding. You've saved just enough to cover legal, software and pay plan consulting services. What happens when the skeleton is built, the money is gone and you've got another several months until you're profitable?
18) You have no capital allocated for compliance.
19) You have no capital allocated for intellectual property protection i.e. trademarks, trade secrets, patents, copyrights, etc.
20) You have no capital allocated for marketing. While the field is responsible to tell the product story and closing sales, you've got to take the time to craft a brand worth sharing.
21) Where's your logo? The name of your company in 16 point "
Helvetica Bold
" font is not considered a logo. If you're not working with a graphic designer, I like
99 Designs
for this.
Operations
22) You're cutting corners on your software. Just because you "know a guy" doesn't mean that you should hire him. Programmers that are unfamiliar with the industry usually take the money up front, build something reminiscent of the 1994 dial-up days and disappear after the site implodes on day 3. Understandably, the software can theoretically be built from scratch. But is it worth the risk?
23) Due to the high-risk nature of your business, you've been approved by only one merchant account processor for credit cards. If it goes down, you're out of business.
24) Congratulations. After facing several rejections from reputable banks and merchant account processors, you've been approved. Sadly, the processor wants you to deposit $250,000 into a "reserve" account in their bank in Nigeria. They sent you the following message: "Pleese snd mony too r addrsses with Western Union."
25) You've setup your merchant account with PayPal because they make it easy
and "people trust them." Since PayPal has terminated all accounts associated with network marketing companies for violation of
PayPal's Acceptable Use Policy
, I strongly disagree that your business will be an exception.
Pay Plan
26) You just copied USANA's plan…and you didn't even bother changing the words. I suspect you'll get a letter in the mail after you highlight your new "Gold Director" qualifiers.
27) People are required to join your business as distributors before purchasing product. There's no customer option.
28) You're offering training bonuses. In order to advance in the pay plan, your people need to be "certified" by paying a substantial fee. While your distributors are strongly insisting for this sort of bonus, it's not a good idea.
29) You did your own pay plan and you really lack the experience to craft a plan that's appealing for distributors and easily shareable. Your plan for a 110% payout is really not a good idea.
30) You're not allocating enough revenue for operational costs. While it's good to offer a generous payout, it's important to maintain enough cash to run solid operations.
31) Your pay plan is not generous enough. By a combination of weak margins and a flimsy math model, leaders will be more attracted to companies with a better ROE (Return on Effort). While they love your $5 widgets, they've got to sell a ton of those items before they can reap a decent return.
32) In order for your distributors to remain eligible for bonuses, they're required to purchase a requisite amount of product each month...this amount grossly exceeds what a reasonable person can sell and/or use in a given month. It's clearly a program that relies on
inventory loading
, which is indicative of a pyramid scheme.
33) Fast Start Bonuses are a big piece of your pay plan. And the money collected from the $300 enrollment fee is being used to fuel those bonuses. If you remove the FSB, the pay plan falls apart. And paying a bonus with enrollment dollars is illegal, which puts you in a tough spot.
Conclusion
I hope you found this article informative and somewhat entertaining. The goal is to get you thinking through some of the details. It's great to have an idea, but it takes more than an idea to build a great company. You're definitely encouraged to share your own reasons. Speaking of reasons...there's one more reason why you should NOT start a MLM...
34)
Passion

.
There's got to be more to your mission than just making money. Unless you truly care about impacting lives in a positive direction, it's going to be near impossible to create the emotional connections necessary with the right people. At the end of the day, it's about inspiring people to change their habits, thereby changing their lives. If your PURPOSE is not in line with your BUSINESS objectives, save your money.